A little about Farnham Beerex..... A special welcome

Farnham Beerex is the longest running beer festival in the country at the same location since it started in 1977. 2016 was a special year - our 40th Annual Beerex in Farnham. Now well established in co-operation with both the Farnham Maltings and CAMRA, this event is the major fun and fundraising event for Farnham Lions. Staffed by well over 300 volunteers, all of whom are unpaid, its a truly unique event that is firmly fixed in the town's social diary.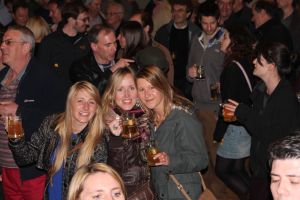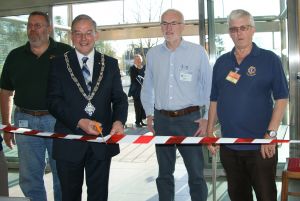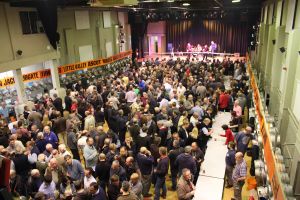 More information about Beerex will be posted as plans for our next festival become firm in early 2017. So please bookmark this site and watch for updates. In the meantime if you are interested in helping to swell the numbers of helpers, who are all voluntary, please send an email to bxstaff@farnhamlions.org.uk and we will contact you with a volunteer information pack - its fun so please do get involved.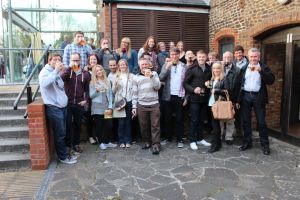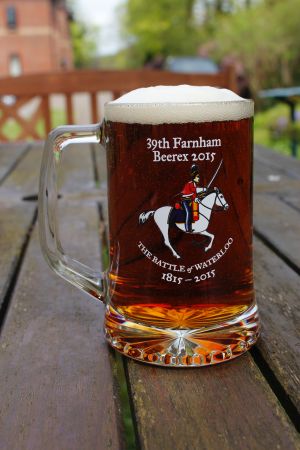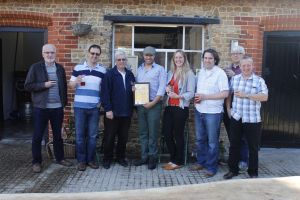 Few Real Ale enthusiasts in England will be unaware of the Farnham Beer Exhibition (Beerex) and the fame of this event has spread much further afield. Coach parties from all over the south are a regular occurence every year. Around 5000 imbibers descend on the town for a few days each Spring to sample the year's selection of fine ales, ciders and perries, munch on BBQ food and hear the great bands playing. Typically there are around 70 beers available from approximately 30 breweries and all tastes of ale, bitter, stout, IPA, porter, ciders and perries are catered for.
2015 REVIEW
Thanks for all of your support in 2015 at our 39th Annual Beer Festival.
Well done to everyone who helped in 2015, and made it yet another huge success. In fact yet another all time record year....
Beerex 2015 was held on Thursday 23rd - Saturday 25th April. And the results were £38,042 raised for Lions' charitable purposes, the vast majority of which goes to help those in our local community.
Farnham Beerex's 39th Annual Beer Exhibition opened its doors on Thursday 23rd April 2015 at 6pm in the evening in a blaze of wonderful weather ensuring a great night was had by all. With all the beers available on tap and some wonderful new and exciting ales available, the atmosphere was guaranteed by a fully participating crowd of 1300. Opened by the Mayor of Farnham, Cllr Jeremy Ricketts, this year's first night created something of a record. For many, many years the evening had been the Cinderella of the event not reaching sell-out status for sometime. But with new breweries, new beers, St George's Day and wonderful sunshine a record attendance was a certainty.
Great music from local band Straubenzee and a full barbecue available all helped the consumption of ales to go beyond the 20,500 pint mark with over a further 2,000+ pints of cider. This sort of popularity ensures that Farnham's festival continues its reputation of being a unique social event and the longest running festival to be held in the same venue anywhere in the UK.
Pictures of our 2015 Souvenir glass and of the official opening with Mayor Jeremy Ricketts accompanied by, from left to right, Lion President Keith Harris, Mayor Jeremy Ricketts, Lion Peter Matthews and Beerex Chairman and Lion Phil Alexander are below.
All profits are for the benefit of local charities